Fairings For Sale
Updated: August 25th 2015
What is a discount OEM Fairing?
Our used fairings are parts that have been refurbished. This means the plastics are professionally resurfaced and painted. We stand behind our repairs and have been doing so for over 20 years. Feel free to ask any questions about our paint and repair process and our guarantee.
Are These Fairings Really Any Good?
We only use the highest quality repair materials, techniques and paints. Any cracked or missing plastic is repaired using custom purpose-built professional plastic welders. We only use the appropriate repair materials associated with the original base material. For perfect OEM color matching we source our paint from www.colorrite.com who is one of our partners and is THE OEM recommended source for factory matched paint. Combine these factors with 20 plus years of sportbike collision specialization and what you get is a finish that always rivals OEM. There is no ambiguity in this statement. If you place our fairing next to an OEM fairing both of which being new, our finish shows far less orange peel. Less orange peel means the finish reflects a more honest or 'true' image. This is immediately obvious but is especially visible on dark colors.
How Do I Buy These?
If you want to purchase an item shown here and you would like the item shipped, simply click on the "PayPal" button above the pictures of the product. Items that are allegeable for "Bill Me Later" will have the option available to you at checkout once you have logged into your PayPal account. Typically anything over $99 is allegeable
For local purchases we accept Cash or PayPal. If you are local and want to purchase an item you have two options. You can purchase the item immediately using the "Local Pickup" PayPal option (Recommended Method). Or you can simply send an email to fairings@msrecycle.com and let us know what item you want and when you would like to pick it up. We will then send you a reply with all the information you will need to pay for and pickup your new parts.
All shipping is done through FedEx with insurance and will require full payment via PayPal upon the sale. We will ship in 1 to 2 buisness days of receiving your payment. You will be provided a tracking number for each package we send. Most full sets require multiple boxes. Any items damaged in shipping will be refunded or replaced depending upon our the customer's desires and out ability to meet them at the time. If for any reason you are not 100% satisfied with your purchase we will make every effort to correct the situation. If we cannot satisfy the condition, items can be returned and refunded in full less all shipping charges included inbedded "to" shipping. Additional shipping and returns questions can be directed here: fairings@msrecycle.com.
Yamaha
Below: 04 05 06 YZF R1 Complete OEM Set New "Street Show" High Quality Paint (Part # 046R1OS1)
All Parts included in this set are OEM:
Left and Right Lower and Middle Fairings (4 Pcs)
Rear Fairing (1 Pc)
Front Headlight Fairing (1 Pc)
Front Fender (1 Pc)

$765 Shipped
$700 Local Pickup Only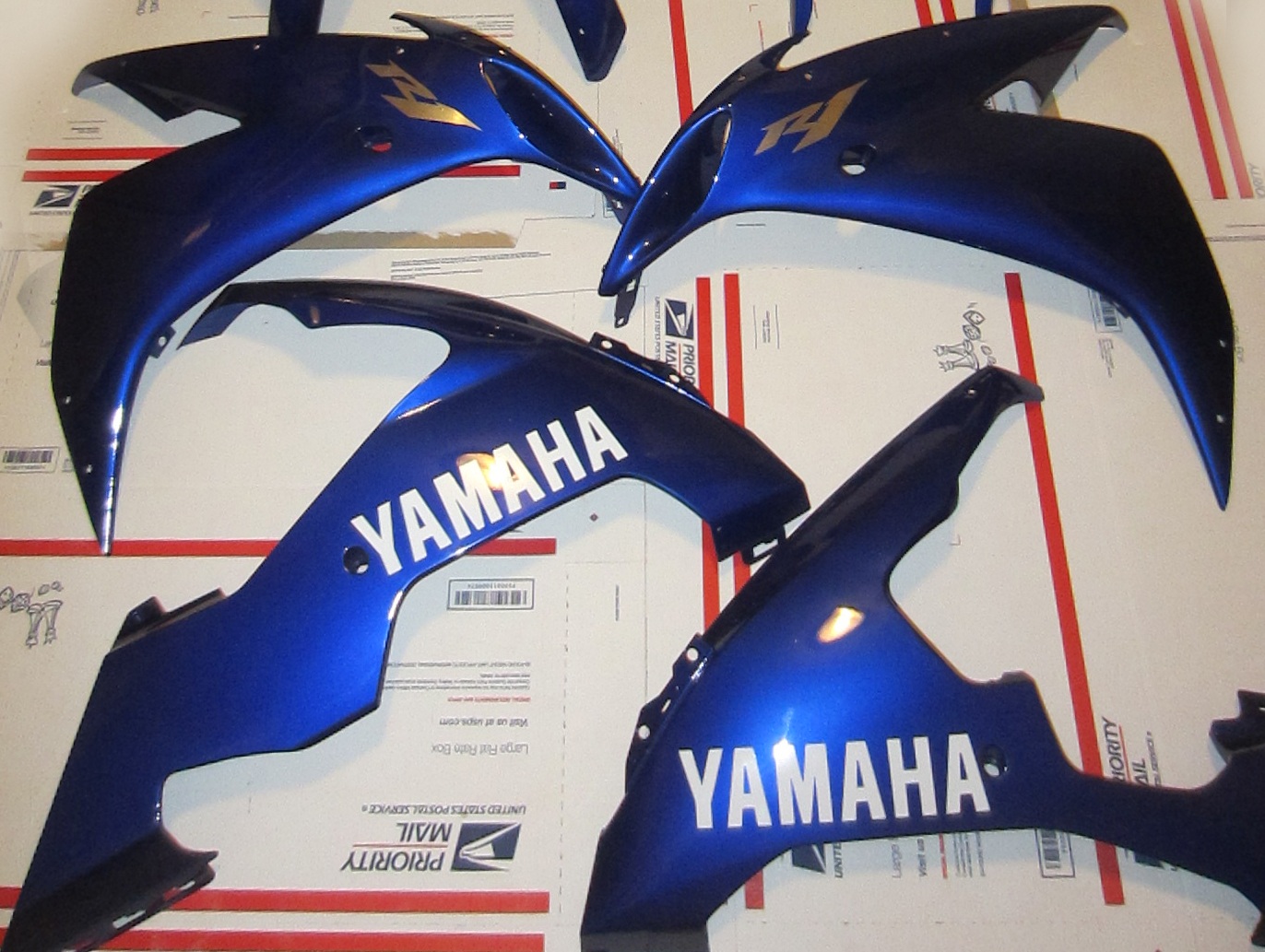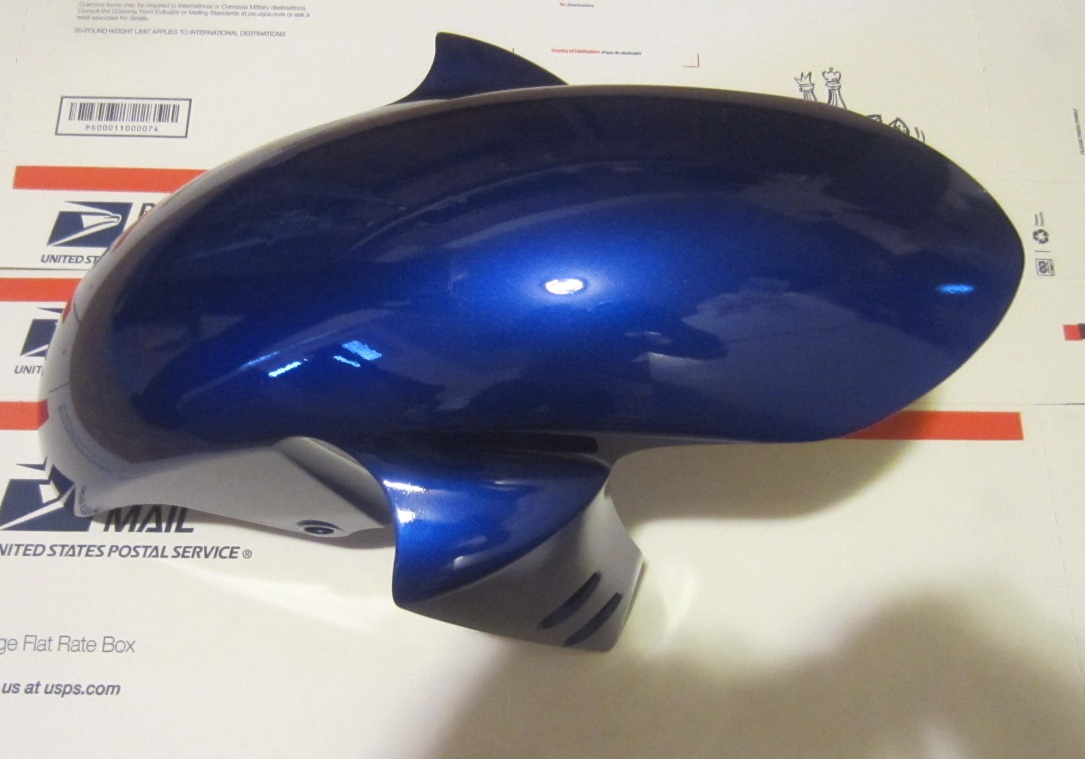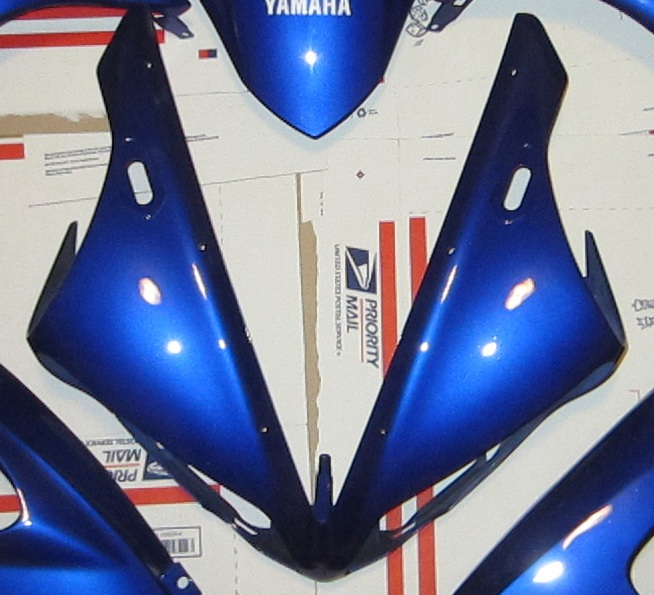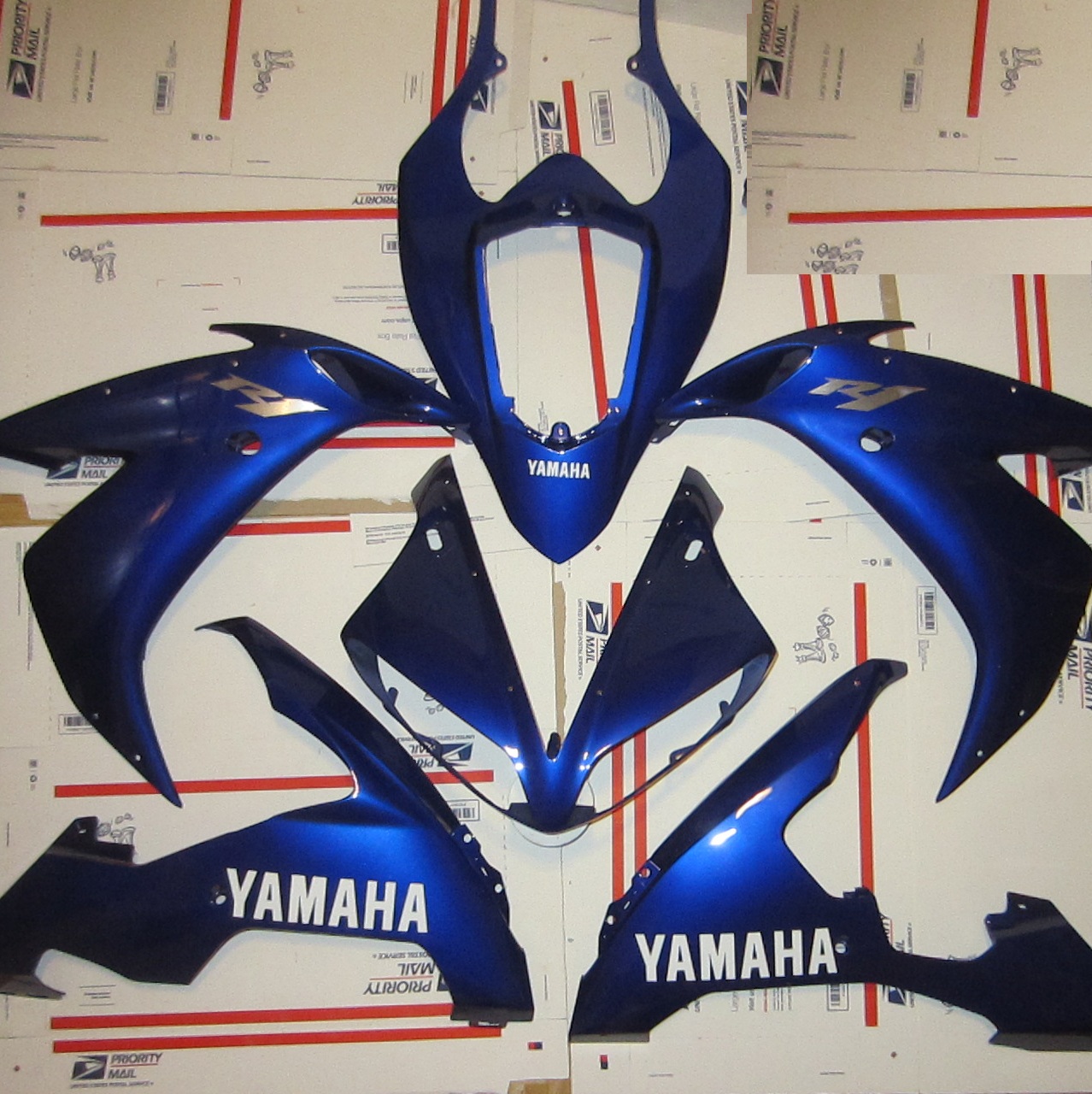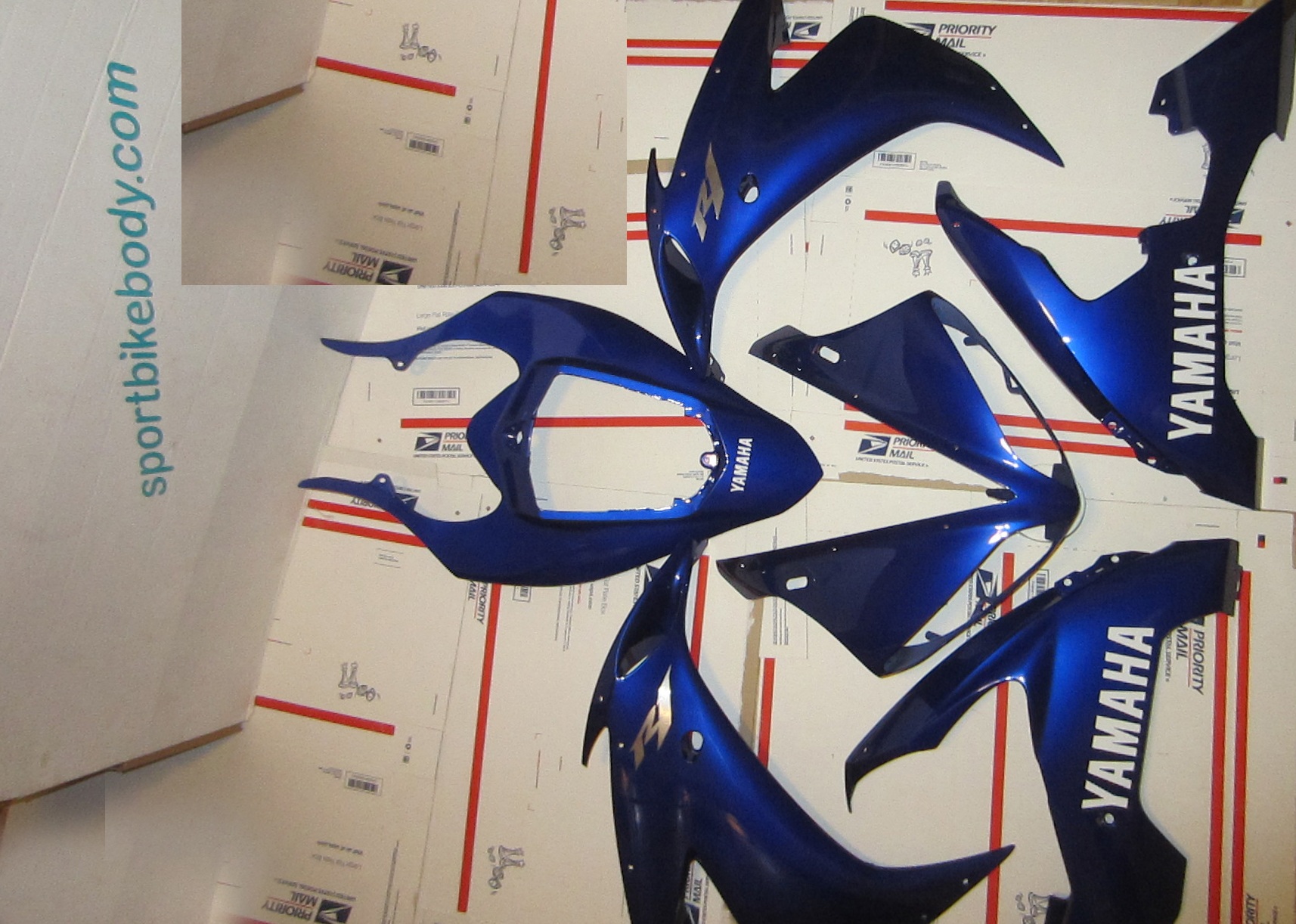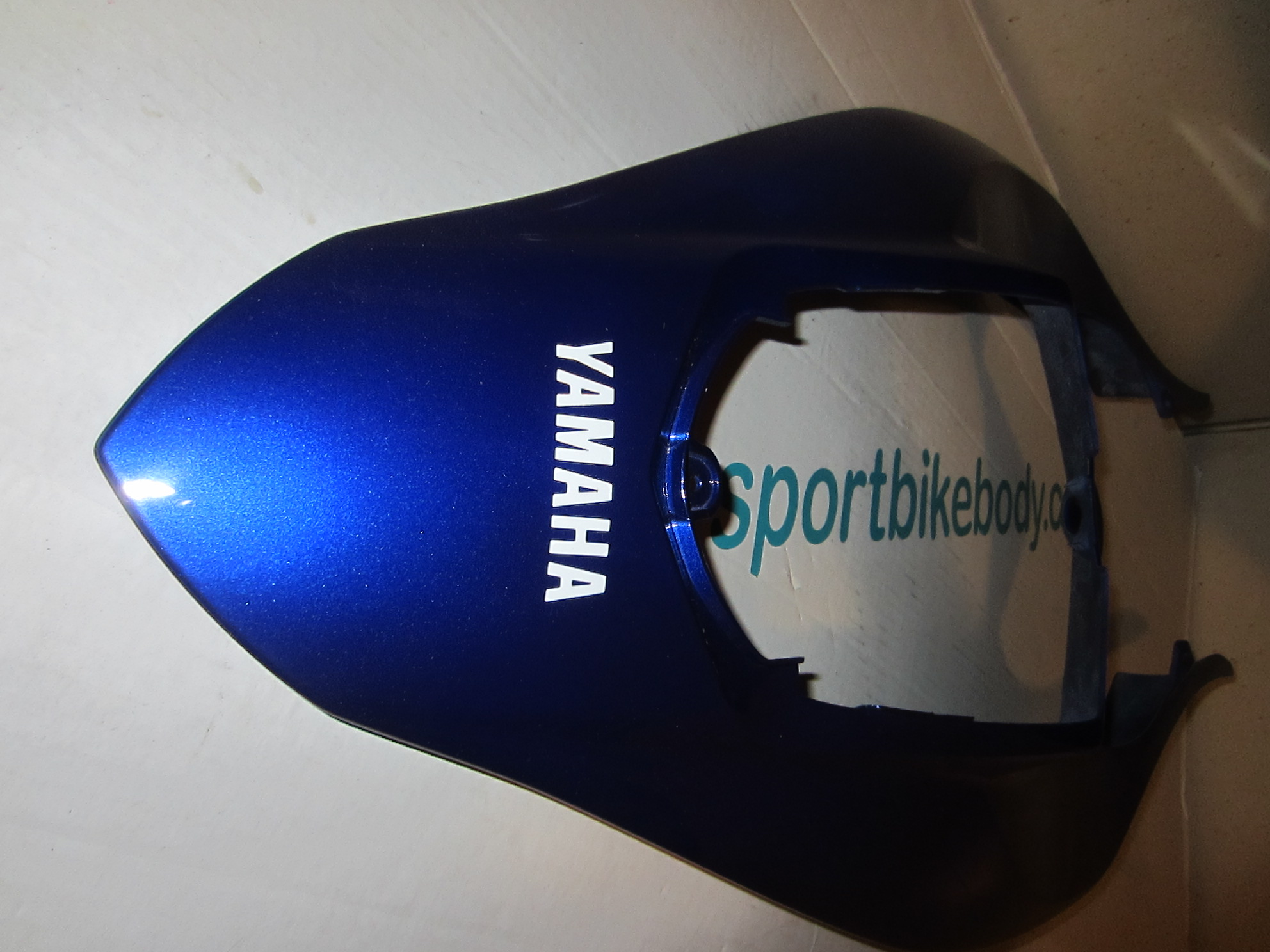 $765 Shipped
$700 Local Pickup Only